Previously I've posted Roller Derby photography articles about colour, equipment and camera settings, as those are subjects close to my heart and easy for a huge camera geek like me to write about, but I really should address the mechanics of and etiquette of shooting roller derby, so here it is.
Game Basics
A (very) basic introduction to the sport.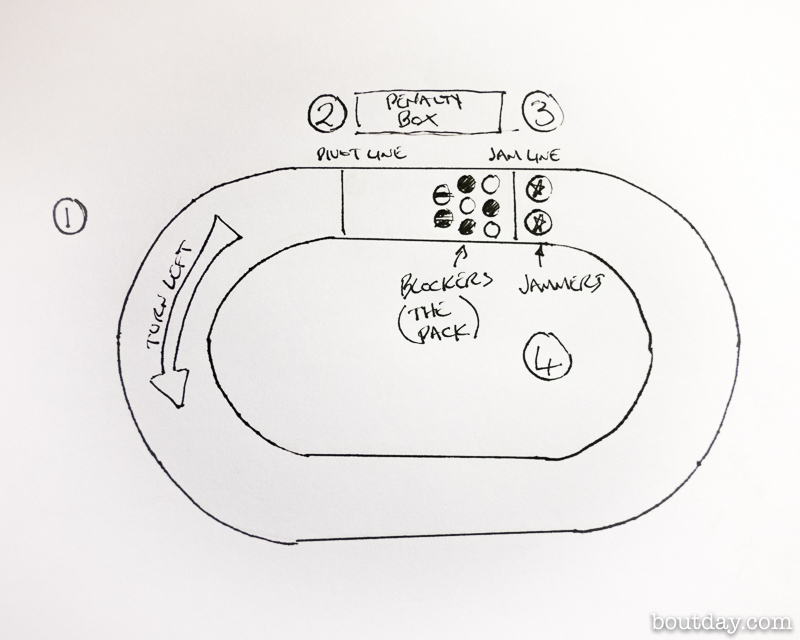 Derby is played on an oval track, see rubbish drawing to the left (I'm a photographer, sorry), usually laid out on a standard sized sports hall. Each team consists of up to 14 players, with 5 on track at any one time – a jammer (the points scorer) and 4 blockers. A game consists of two 30 minute periods, split into plays called jams that last up to 2 minutes.
At the start of a jam the jammers (star on their helmet) line up on the jam line, and the blockers (the pack) take up a position anywhere between the jam line and the pivot line. The Pivot (stripe on their helmet) has special rules relating to the pivot line, but that's rarely a factor in the modern game.
When the whistle is blown, everyone moves. The first jammer to legally clear the pack becomes the lead jammer and can stop the jam at any time by touching their hips.
On lapping the pack, a jammer will score 1 point for every opposing player they pass. Opposing players can stop this by physically blocking the jammer.Read More »