Travel Tip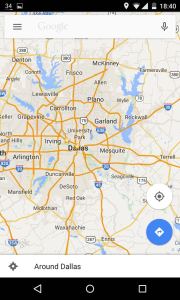 A technology tip for those planning a trip to somewhere far away and unfamiliar. Grab some offline map data on WiFi before you go, and you'll be able to use that map when you have data turned off on your phone.
You are going to remember to turn background data off before you leave, aren't you?
On and Android device, find the place you want in Maps, for example (totally at random) Dallas. You may also be able to do this on a fruit based device, but I don't have one so I'll have to leave that as an exercise for the reader.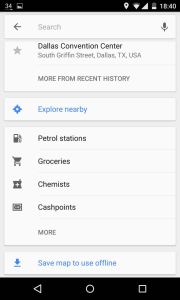 Tap on the search box and you'll get a menu with 'Save map to use offline' at the bottom. Tap on this.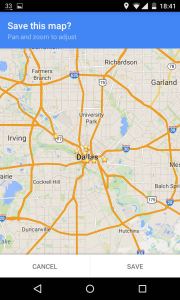 Select the area you want – anything up to 50km square – and click Save. You'll now have that map available for use offline. You won't be able to search for places or calculate a route as you need a data connection for that, but you will be able to use it as an old school map.