Packing for Toronto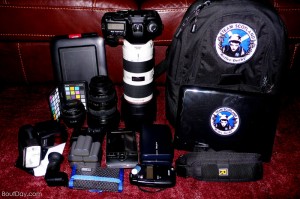 On Thursday morning I leave for Toronto to shoot the first Roller Derby World Cup with Team Scotland. Weight is an issue, so I have to travel light.
Yea, right.
It's not just camera and film any more. These days there's also the laptop and the graphics tablet and the image viewer and the hard drives and the batteries and the memory cards. And don't forget the chargers. And all of the cables.
I did stick a light meter in there as well, just for the sheer nostalgia of it.
Really looking forward to seeing so many teams in such a shot space of time. Lots to shoot, edit and post while I'm there. Possibly not a lot of time for sleep.
If you're there and you see an excited and slightly overwhelmed Scottish photographer please give him a wave and say Hi.
DaveMc