Team Promo Images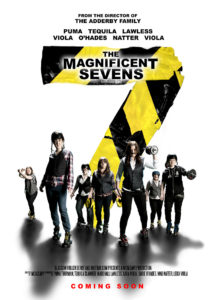 A promo poster for the Glasgow Roller Derby 2017 Sevens tournament, shot at Basement49. Each skater was photographed individually and the final image composited in Photoshop.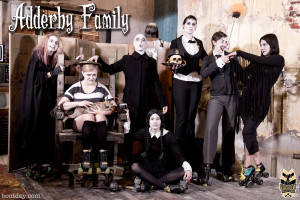 Promo shoot for Shot in 2013 fo Glasgow Roller Derby's annual Halloween bout against Rainy City Roller Girls. Featuring Beav, Gill.I.Am, Prawn, Meg, Hazard, Studley and Habs. Guest starring Submarine and yours truly. Additional spooky support by Maul.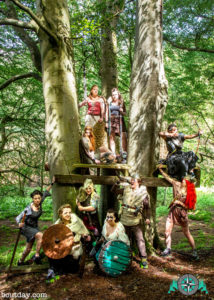 I went on a bit of a road trip up to Aberdeen in 2016 to shoot the Granite City Roller Derby travel teams, the Northern Fights and the Fight Hawks. We shot the Hawks in Banff and the Fights up a tree at Eden House after a short walk in the woods were we absolutely didn't get lost. Not even slightly.